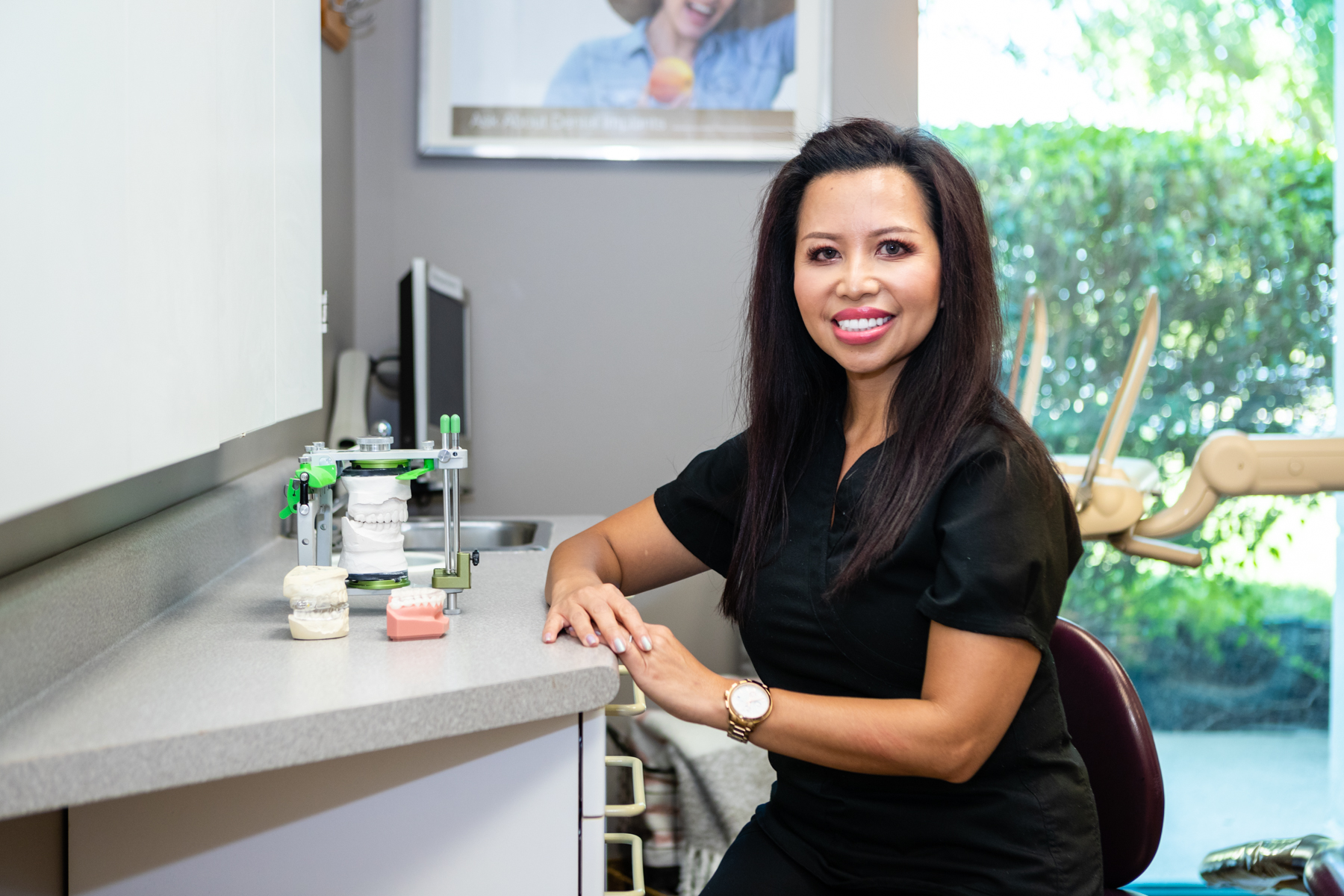 Dr. Nguyen graduated with honors from the University of Missouri-Kansas City, School of Dentistry. Education is important to her and she is a Silver Provider in Invisalign since 2008. Dr. Nguyen has trained with The Hornbrook Group, one of the world's most prominent cosmetic dental specialists in the country. In addition she has participated in hundreds of hours of post graduate work at The Schuster Center for Professional Development and The Dawson Academy for Esthetics and Restorative Dentistry. She has also received extensive training and is certified with a fellowship in the usage of multiple lasers including the Biolase-Waterlase MD. Dr. Colleen Nguyen, is one of less than 350 dentists worldwide to complete a rigorous post-doctoral curriculum and earn accreditation as a practitioner of Bioesthetic Dentistry. (Advanced Education in TMJ, Occlusion & Sleep Apnea)

Education/Certifications/Post Graduate Work/Professional Memberships include:

• Graduate of U of Missouri-Kansas City, School of Dentistry; Doctor of Dental Surgery Magna Cum Laude
• Graduate of OBI Foundation for Bioesthetic Dentistry (Adv Education in TMJ, Occlusion, and Sleep Apnea)
• Graduate of The Hornbrook Group (Advanced Education in Esthetic and Restorative Dentistry)
• Graduate and Associate Fellowship of Biolase-Waterlase MD
• Graduate of the Dawson Full Mouth Rehabilitation, Occlusion and Esthetics
• Graduate of Pacific Training Institute for Facial Aesthetics
• Graduate of Chao Pinhole Academy
• Graduate of Dental Sleep Solution
• Schuster Center
• Fellowship in Implantology with International Dental           Implant Association and the Implant Seminar
• Certified Prover of Healthy Start
• Member, American Dental Association
• Member, Kansas Dental Association
• Member, The 5th District Dental Society
• Member, American Academy of Cosmetic Dentistry
• Member, Crown Council
• Member, Academy of Bioesthetic Dentistry
• Certified Invisalign Silver Provider
• Honorary Society: Delta Sigma Delta

Dr. Nguyen has made it her personal commitment to perfect the art of dentistry, along with providing the highest quality of dental care. Her practice emphasis focuses on an Holistic approach to esthetic and preventative dentistry.

Providing gentle, painless dentistry is her priority.  Staying current with the latest technology and advances in dentistry, Dr. Nguyen is committed to understanding the needs and desires of each patient.  She takes great pride in providing the best dentistry has to offer in creating every personalized smile.

Dr Nguyen is a native of Kansas City. Outside of the practice, she and her husband enjoy spending time raising their family and contributing to the community.